We have spent recently three weeks in Serbia.
It is odd, for those who have left their home, to go back in winter months. Summer puts jewels on people and places, there is optimism in the air, and sex, and beauty.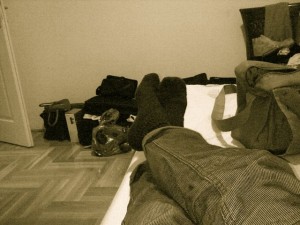 Winter pushes reality back at you. Most of the cities are not pretty covered with slush. Façades look soaked and grey, bodies are hidden. January is depressive in most places, because in most places people had behaved like crazy in December, and are now suffering for that.
And that's the magic of a winter trip anywhere where it's not a mountain or a sunny coast: that's the life you could have there if you move. For some time, for a few days only, you have an illusion of living something else, of being who you're not.
Just a thought: maybe it's better to emigrate in January than in summer, as most people do.