Biography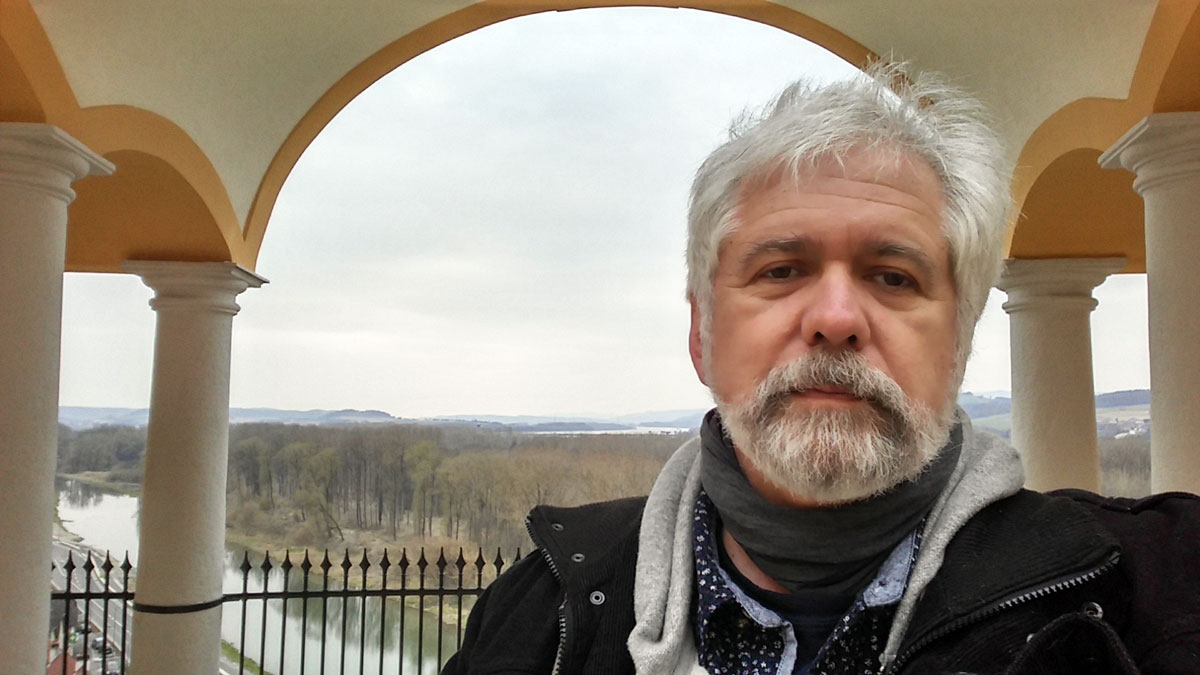 Dragan Todorovic has published ten books of fiction, non-fiction and poetry.
Dragan was born in Kragujevac, Yugoslavia, a booming industrial city which was once the capital of independent Serbia. He started publishing poetry and short stories at 17 and started living off his writing at 21.
He studied law and journalism. Between 1977 and 1995 Dragan published extensively in most of the leading magazines in Yugoslavia. Among other accolades, in 1981 he was awarded the Best Young Journalist prize.

His interest in other arts has led to his directing in theatre and having two solo exhibitions in Belgrade.

During the last six years of his life in Serbia he published four books and worked mostly on radio and television as a talk-show host, writer and producer, among other things writing and directing 24 satirical radio-plays for Radio Politika. He also made two TV documentaries and hosted over 150 TV shows.
He is in Serbian Who is Who.
Dragan continued to write in English after moving to Canada in 1995. He wrote for Toronto Star, This, Saturday Night, NOW, Ottawa Citizen and other Canadian publications. In 1997 his article "Border Crossing" was nominated for the Canadian National Magazine Award. In 1998 he was part of the prestigious Creative Journalism programme at Banff Centre for the Arts. The essay written there was published in To Arrive Where You Are (Banff Press, 2000). That same year he worked with Ken Finkleman as the script consultant on his TV series Foreign objects (episode "Evil"), where he got one of the leading roles, in spite of refusing to change his haircut.
Seeing Internet and multimedia as interesting new vehicles for creative expression, Todorovic enrolled into prestigious academy Hoffmann + Associates, where he studied writing for electronic media, animation and design. For his multimedia work, Dragan won awards at the New York Festivals and John Caples International Awards. His site of interactive poetry, titled Five Walks on Isabella Street?which he had written, coded and designed?was the winner of the Astound International Competition (1998).

Because of his never-ending love for radio (his first job upon arriving to Canada was as a program director at CHRY 105.5 FM in North York), Dragan made two projects for CBC Radio One. His aural essay, titled In My Language I am Smart, was commissioned for Deep Wireless Festival (experimental radio and sound), and was published on a CD by the Festival.
Todorovic's first tome in English, The Book of Revenge, was nominated for British Columbia Award for Canadian Non-Fiction, and won The Nereus Writers' Trust Non-Fiction Prize in 2007.
His novel Diary of Interrupted Days has been short listed for Commonwealth Writers' Prize, Amazon Prize and Toronto Book Award.

He is writing in English and Serbo-Croatian.

Dragan's work was supported by Toronto Arts Council and the Canada Council for the Arts.
Some of the descriptions of his oeuvre:
"Fascinating storytelling which leads the reader imperceptibly from brilliant essayistic insights to a heavy, Hemingwayesque prose."1


"Great detail and marvellous language." 2


"Todorovic is an exceptional creative writer, but he is also an excellent reporter." 3


"Like a postmodern visual artist, he uses a collage technique to deconstruct without resorting to the distancing effects of deconstructionism the linear narratives that we use to define and understand political and military conflicts." 4
Dragan Todorovic teaches creative writing at the University of Kent and is always working on a new project.